Checking In:
Orientation for New CMC Pastor Couples
For this reason I remind you to fan into flame the gift of God,
which is in you through the laying on of my hands.
For God did not give us the spirit of timidity,
but a spirit of power, of love, and of self-discipline.
2 Timothy 1:6-7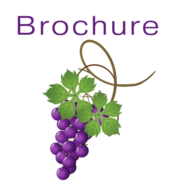 In their time together at Rosedale Bible College, Preston and Liz discovered a shared interest in seeing Jesus bring renewal to the church in the USA. That common passion helped bring them together as a couple and still guides their life choices today. Preston serves as Lead Pastor at Shiloh Mennonite Church. Liz serves in pre-marital mentoring, Pastoral team meetings, and on the Children's Ministries team.
Preston has been trained as a mediator and has a passion for healthy relationships and conflict resolution in the church. He believes that, while there will always be challenges, the church is the best place on earth to work. Liz has taught workshops on teaching the gospel to children. She believes that seeing our sinfulness and seeing God's grace is not only necessary for our salvation, but for our growth. Liz also educates their three children at home. They both look forward to serving new couples in Pastoral Ministry in CMC.
---
Links to Resources
Check List
Resource List
Checking In Event Audios