We learn in different ways and talk in different ways, so it makes sense that we would pray in different ways. But we often use a one-size-fits-all approach to prayer.
The following prayer lessons are adapted from Sacred Pathways: Discover Your Soul's Path to God by Gary Thomas and Ignite: 102 Ways to Talk with God Together and Alone by Phyllis Miller Swartz and Janice I. Showalter.
We recommend that you watch the video below before using the sample exercises listed below.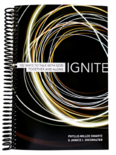 by Gary Thomas by Phyllis Miller Swartz
& Janice I. Showalter
From the list below the prayer wheel, choose a pathway that fits you, click on the sample prayer exercise, note the resources, read the backstory, and follow the procedures. Some lessons will also link to handouts.



PRAYER PATHWAYS